AOL Real Estate - Blog
AOL Real Estate - Blog
Buy $360,000 House, Get 2 Super Bowl Tickets Free

It's tight, but there's still time for cash buyers and those willing to waive contingencies to score a pair of Super Bowl XLIX tickets free -- when they buy this home in Phoenix.
In a flat real estate market, the home has gotten "a ton" of attention, according to listing agent Kelly Cook of Kelly Cook Real Estate Group, part of Keller Williams.
"We're getting three to four showings a day," says Cook, who figures Phoenix listings around the same price -- $359,900 -- are doing well if they have three or four showings a week.
The remodeled 2,114 square-foot home between Scottsdale and Glendale has four bedrooms and three baths. The master suite includes a walk-in closet and a large bathroom with double sinks and an oversized shower.
And how about those tickets? "They're upper level -- not club or anything," Cook says. Still, with entry-level tickets starting above $9,000, they're quite a perk.
One bidder tried to negotiate a lower price on the house without the tickets -- clearly not a football fan.
Neither Cook nor the home's owner plans to attend the game if the right offer doesn't materialize by Sunday. "I don't think we'll have trouble selling them," he says.
Permalink | Email this | Comments
Your Super Bowl Pick: Where Would You Watch the Game?

Filed under: Buying, Lifestyle
Why watch the game with strangers in a raucous sports bar when you could have an invitation-only crowd in your fabulous home theater or entertainment center?

With the hype building for Super Bowl XLIX between the New England Patriots and the Seattle Seahawks on Sunday, Trulia offered AOL Real Estate a look at some of the swankiest spaces on the market for a watch party that is a true home game. (Click on the pictures for full listing details.)

So let's get this party started.

The rich reds of the theater above are in a Texas-sized home that is on the market in Fort Worth for $4.395 million. Built in 2007, it has five bedrooms and six baths in 10,900 square feet and sits on a nearly three-acre lot.

Here are some others to wish you could own (or at least rent) on Sunday.



Colorado Springs, Colorado
2355 Stratton Forest Heights
Asking price: $2.65 million
Phoenix
4426 North Los Vecinos Drive
Asking price: $3.495 million
Denver
1133 14th St. No. 2220
Asking price: $1.7 million
Permalink | Email this | Comments
How to Keep Your 2015 Homebuying Resolution

Filed under: Buying, Financing, Credit

If your New Year's resolution is to take the leap and buy a home, you may be in luck. Whether you're a first-time buyer or considering jumping back in, 2015 offers some encouraging signs after a tough time for the housing market.

Mortgage credit and underwriting requirements are thawing as the economy continues to recover. Government-backed mortgage giants Freddie Mac and Fannie Mae recently rolled out conventional mortgage options with a 3 percent down payment. And average interest rates continue to dip below 4 percent.

With conditions looking good for buyers, here's a look at four tips to help prospective homeowners follow through on that resolution.

Get your credit in order

After years of tight lending, there are continued signs that mortgage lenders are loosening credit requirements. The average FICO score for a closed loan in 2014 was 726, compared to 738 the year before, according to mortgage software firm Ellie Mae.

Buyers without top-tier credit scores may now have a better chance to secure loans. While benchmark scores for conventional loans hover around 720 or higher, FHA and VA loans usually require about a 620.

While the mortgage market has been volatile, credit-building strategies remain the same. Get free copies of your credit report from AnnualCreditReport.com. Scour them for mistakes, bad accounts or other issues.

Some consumers work to pay down high-interest debt, while others try to build momentum by focusing on smaller accounts. Choose the strategy that best fits your lifestyle and budget.

Low down payments and interest rates are great, but you can't tap into either without first clearing a lender's credit-score hurdle.

Build a nest egg

Buying a home comes with a host of potential upfront costs. Even with reduced requirements for down payments, putting 3 percent down on a $150,000 loan means you're parting with $4,500 on closing day. You may also need money for an earnest money deposit, inspections, appraisals, closing costs and more.

Upfront costs will vary based on a variety of factors, including the lender and the loan type. FHA loans require a 3.5 percent down payment, while qualified veterans and service members can use a VA loan to purchase with no money down.

Be sure to create and stick to a budget that allows you to put some money into savings each month. Having healthy assets puts you in solid position to purchase a home this year and deal with upfront and unexpected costs along the way. It will also make your loan file look that much stronger.

Learn about loans

Get a solid understanding of the mortgage options you might qualify for, along with their benefits and drawbacks.

No down payment or not paying private mortgage insurance are big-time benefits; however, only a small portion of the population is actually eligible for a VA home loan. But you may be able to secure a zero-down loan using the USDA home loan program.

If you can swing a 5 percent down payment but come up short on credit, FHA financing might be an easier path than conventional loans.

Consider the pros and cons of each in the context of your own financial situation and your short-term and long-term homeownership goals.

Get preapproved

Loan preapproval is critical in the current home-buying climate. This step involves more paperwork and documentation than prequalification, but it gives buyers a clear sense of their purchasing power and what they can realistically afford. It also shows sellers and listing agents that you're a serious buyer likely to make good on an offer.

Following these steps can help you on your way to fulfilling your New Year's resolution and let you head into 2016 as a new homeowner.

Permalink | Email this | Comments

Marc Anthony Ready to Dance 'Libre' of Homes on Both Coasts


Filed under: Buying, Celebrity Homes, Selling
By Melissa Allison

Marriage has made salsa phenom Marc Anthony want to "Vivir Mi Vida" with two fewer mansions. The singer has listed two homes, one on each coast, since he wed Venezuelan model Shannon De Lima in November. (See their newlywed glow above.)

The most recent listing asks $12 million for a compound in Long Island's exclusive Brookville area.
The centerpiece, as the New York Times first reported, is a sprawling 10-bedroom, eight-bath manor that includes five powder rooms, eight fireplaces, a mahogany-paneled library and a large butler's pantry. Amenities include a home theater, professional recording studio and an oversized master bathroom with its own fireplace.
For guests, there's a Colonial home with 4,800 square feet, five bedrooms and 4.5 baths that the Times said Anthony remodeled with an "all-white motif."
The grounds also include an oversized pool, tennis court and carriage house. The listing agent for the home, which Anthony bought in 2000 and owned during his marriage to Jennifer Lopez, is Dolly Lenz of Dolly Lenz Real Estate.


That's just for starters.
Eight days after his wedding, Anthony also listed a Spanish-style mansion in Southern California for $2.75 million.
The six-bedroom, nine-bath home in Encino features a home theater, wine room, indoor/outdoor bars and a master bathroom with, you guessed it, its own fireplace.
That listing is held by Andrew Mortaza of Keller Williams World Media Center.
Read | Permalink | Email this | Comments
Can You Refinance? Here's How to Figure it Out

Filed under: Financing, Investing, Refinancing
Mortgage rates were near their 20-month lows at the end of January, prompting many homeowners to seek to refinance. All too many have wanted to in recent years, yet held back because they thought their house would not appraise for what they needed to make the numbers work. Here's the skinny if you're debating whether to go for the refinance.
HARP 2.0 Refinance Program
The program allows homeowners whose mortgage loans closed on or before June 1, 2009, and are owned by Fannie Mae or Freddie Mac to refinance their house no matter what their loan-to-value is, with no occupancy restriction. Even if you have an investment property with a 200% loan-to-value ratio, the program allows for anyone -- no matter what their loan-to-value ratio is -- to qualify, independent of any valuation restrictions. The refinancing lender may or may not need a full appraisal based on the property and your credit, debt, income and assets. Fannie Mae or Freddie Mac, whichever entity owns your loan, makes the determination about whether an appraisal is needed, not your lender.
FHA, VA, USDA Streamline
If you have a government loan, not only do you not need an appraisal for these programs, you don't need to provide tax returns and W-2s either. A streamlined program under any one of these three types allows you to refinance without an appraisal and with lighter financial documentation, as long as you're sticking with the same loan program (for example: FHA to FHA). Additionally, all three of these loan programs offer very high loan-to-value options. You can do an FHA loan up to 97% financing on your home; a VA loan will go up 100% financing on your home, as will a USDA loan. These present three additional financing alternatives if you are running the risk of having little equity in your home for refinancing.
The Benchmark for Equity
Another viable opportunity for homeowners unsure of their equity is the possibility of lender-paid mortgage insurance, an option where the lender pays the private mortgage insurance you otherwise would be incurring every month as a result of having less than 20% equity. This means you wouldn't pay PMI despite not having the 20% equity.
In the lending world, 20% equity is the benchmark for ideal home equity-to-value. Let's say you owe $350,000 on your home, and are hoping for a value of $440,000 to complete your refinance. Your appraisal comes in at $425,000, putting you just a hair over 80% loan-to-value. In this situation, to complete the transaction you typically have to pay the closing costs the lender is charging as well as pay down the principal balance to 80% of the value of your home to avoid PMI. If you don't have the additional cash to refinance and remove the PMI on your current mortgage, lender-paid mortgage insurance may work for you. Lender-paid mortgage insurance will usually go as high as 90% financing on homes, all the way to the maximum conforming county loan limit in the area where the property is located.
Put Your Money to Work for You
OK, so you're not eligible for a HARP 2.0, you don't have a government loan, and for whatever reason, a new government loan still just doesn't make sense. You're left with two choices: Have the lender renegotiate the value with the appraiser in order to induce a higher valuation on your home (this is usually only supported by additional comparable properties the appraiser did not originally include in the report), or pay down the difference between the appraised value and the new loan amount.
Many may not be too thrilled with the possibility of having to bring in several thousand dollars to close escrow based on a low appraisal report. However, short-term interest rates on other assets are still very low. Your mortgage lender could easily run a scenario showing you your cash-on-cash return by paying down the principal to generate a larger monthly savings on the refinance.
Let's say in addition to the general closing cost of $3,200 to refinance, your appraisal came in lower and you have to bring in an additional $10,000 to close escrow. Otherwise, you can't get the loan because the appraisal did not come in high enough. Investing the additional $10,000 would free up $400 more per month -- in addition to the original refinance savings of, say, $200 per month. In other words, the potential monthly savings by bringing the additional cash is $600, and $600 a month over 12 months is $7,200. The total capital needed for the transaction is the $3,200 in closing costs plus a $10,000 principal balance contribution, totaling $13,200. In one year, that's a 54% return on your money, and it only compounds over time. The takeaway: Before you back out of a transaction because the appraisal came in lower, look at the real opportunity in the numbers.
If All Else Fails...
Having an appraisal in hand is a measure of how much more in value you'll need in the future to pull off a refinance later. Follow up with a qualified professional about the possibility of what your home could be worth, say, six months from when the appraisal was completed. This could be your loan officer, a real estate agent -- or if you happen to know an appraiser, all the better. More than likely, down the road your house could be worth what is needed -- many markets are showing strong gains -- to complete the refinance. At the same time, if you are on an amortizing loan, your balance is continuing to drop each month.
Finally, keeping your credit in good standing can help you all the more when it's time to refinance. Checking your credit reports and credit scores regularly can keep you up to date on your status, and alert you to any problems you need to work on or correct. You can get your free credit scores on Credit.com, updated monthly, to track your progress.
Permalink | Email this | Comments
Ashley Tisdale Cuts Price on Toluca Lake Home Once Again

Filed under: Buying, Celebrity Homes, Selling

Is the Disney singing sweetheart desperate to sell?
She may be a "High School Musical" star, but Ashley Tisdale's bank account is no typical high schooler's. In October, The Tiz listed her home in the Toluca Lake area of Los Angeles at $2.649 million. She dropped the price to $2.599 million about a month later. Now, it's reduced even more -- down to $2.5 million.
The gated, 3,406-square-foot home (Ashley needs an extra barrier from all those crazed Disney fans) features three bedrooms, three bathrooms, and a curved staircase that leads upstairs to a luxurious master bedroom, complete with a balcony that overlooks the backyard.
There's also a saltwater pool and spa with built-in entertainment center, in case Ashley decides to have her former cast mates Zac Efron and Vanessa Hudgens over for a choreographed dance routine.
But here's the kicker: One entire bedroom has been set up to be a woman's shoe closet. (Check out a snapshot of her enviable shoe collection.)
Ashley bought the house back in 2007 for $1.349 million. But that's not the only home the blonde beauty owns. She also owns a Toluca Lake condo that she purchased for $535,000 back in 2006.
The two-bedroom, two-bath, 1,400 square-foot place must have been a starter home for Tisdale, 29, who recently wed boyfriend Christopher French. Perhaps the couple is looking for a bigger place to raise a few mini French-Tisdales. And Ashley has a new TV series coming out this year called "Buzzy's," about group of high school friends who find themselves working in a barbershop in Massachusetts. Think she'll decide to dip her toes into the Boston real estate market?


Permalink | Email this | Comments
Mortgage Rates Hold Unchanged This Week at 3.58%

Filed under: Buying, Financing, Refinancing

By Lauren Braun
Mortgage rates for 30-year fixed loans were unchanged this week, with the rate borrowers were quoted on Zillow Mortgages at 3.58 percent, the same as this time last week.
The 30-year fixed mortgage rate hovered between 3.58 percent and 3.83 percent before settling at the current rate.
"Rates were on a roller coaster last week but settled roughly where they started, holding near 20-month lows," said Erin Lantz, vice president of mortgages at Zillow. "U.S. domestic data are expected to play a prominent role this week with Wednesday's Federal Open Market Committee statement and Friday's GDP [gross domestic product] report, but international news could still drive markets. Overall, we expect rates to remain flat over the next week."
Additionally, the 15-year fixed mortgage rate Tuesday morning was 2.94 percent, and for 5/1 ARMs, the rate was 2.95 percent.
Check Zillow Mortgages for mortgage rate trends and up-to-the-minute mortgage rates for your state, or use the mortgage calculator to determine monthly payments at the current rates.
Permalink | Email this | Comments
Bryant Lowers Price on Ocean-View Home, Now Awaits Surgery

Filed under: Buying, Celebrity Homes, Selling

Things aren't going well for Los Angeles Lakers star Kobe Bryant -- on or off the court.

The Lakers announced Monday that Bryant will undergo surgery Wednesday to repair a torn rotator cuff in his right shoulder, almost certainly ending his 19th NBA season, all with the Lakers. And to add a real estate insult to the injury, Bryant has had to lower -- again! -- the price of his home in the stunning Newport Coast community in the city of Newport Beach, this time to $6.995 million.

The Mediterranean-style estate in Orange County, California, has been on the market since 2013, starting at $8.599 million. The ocean-view home's latest haircut was by more than $600,000, bringing it down to less than $7 mil, the Los Angeles Times reported over the weekend. Bryant bought the place in 1997 for only $1.7 million and has since remodeled it.


We hope that things are going better in Kobe's private life. In 2013, Kobe and wife, Vanessa, announced they were dropping plans to divorce. But the reconciliation came a year after Kobe reportedly transferred three Newport Coast homes (including the above-mentioned house) into his wife's name.

The 8,500 square-foot manse currently on the market is in a guarded community and has its own set of massive gates, which help keep fans and gawkers at bay. The four-bedroom, seven-bath home features:
Unobstructed ocean and city light views.
An 850 square-foot gym.
Hair salon.
Paneled office with shark tank.
Extra-deep pool.
Outdoor kitchen.
Permalink | Email this | Comments
Patrick Dempsey Bought New Venice Home Before Divorce News

Filed under: Buying, Celebrity Homes, Selling
Permalink | Email this | Comments
10 Homes You Could Buy for $350,000

Filed under: Buying, Economy, Home Improvement
By Sharona Ott

In some major cities, finding a home that has both quality infrastructure and modern finishes can be a tedious task.
Do not fret, home buyers. We've done the work for you and found top-notch homes that meet this criteria. Check out the following homes in well-known locales across the country -- all currently or recently on the market at approximately $350,000.
Seattle
5130 S Medley Court
For Sale: $325,000
Built in 1919, this two-bedroom, one-bath Craftsman home has been beautifully updated while still maintaining its nostalgic charm. Lush foliage including raised organic garden beds, fruit bushes and mature trees engulf the property.
See more Seattle homes for sale.

Austin, Texas
9720 Alex Lane
For Sale: $320,000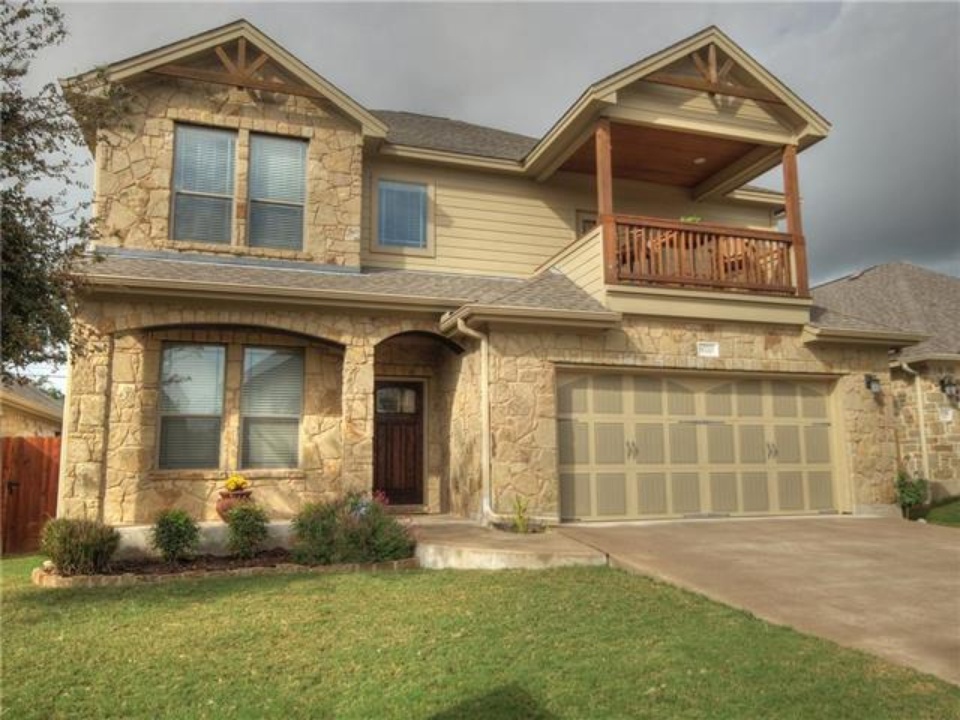 This three-bedroom, three-bath home is spacious and well equipped, and its kitchen sports stainless steel appliances and granite countertops. Outdoor seating is plentiful, with a lovely patio in the backyard and a private second-story balcony.
See more homes for sale in Austin.

San Diego
6356 Thorn St.
For Sale: $339,000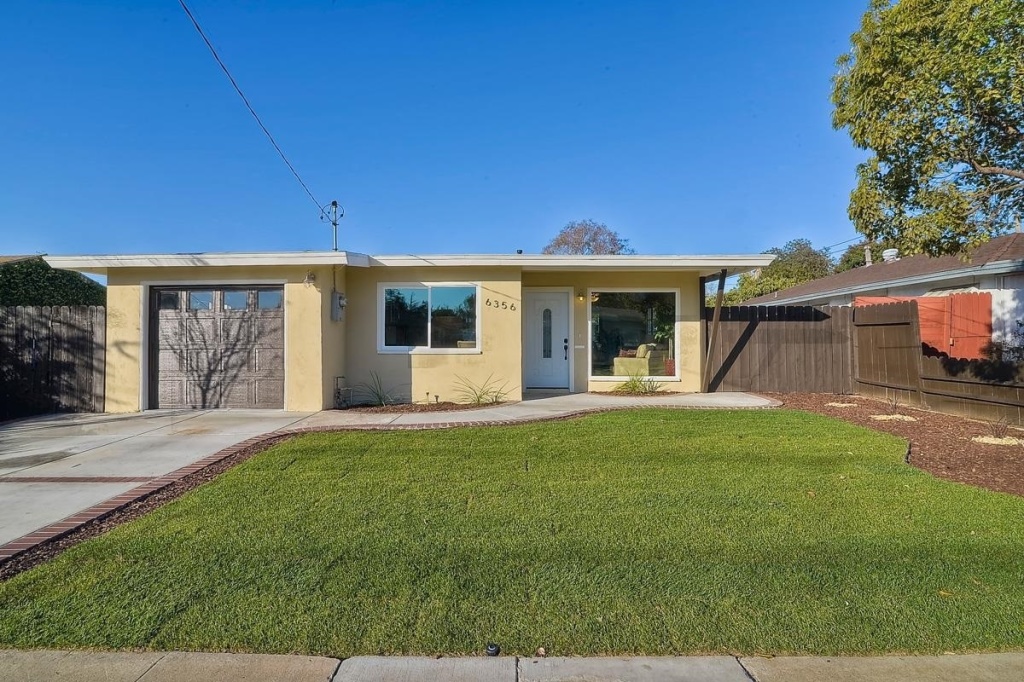 Remodeled throughout, this two-bedroom, one-bath home showcases a modern and light-filled interior. All flooring is new, and the kitchen boasts new stainless steel appliances, granite countertops and cabinets.
See more homes listed in San Diego.

Billings, Montana
3228 Turnberry Circle
For Sale: $350,000
This expansive five-bedroom, four-bath home totals 3,201 square feet. The home's elegant interior leads to a roomy deck that overlooks a sprawling backyard.
See more Billings homes for sale.

Nashville, Tennessee
1011 Carolyn Avenue
For Sale: $309,900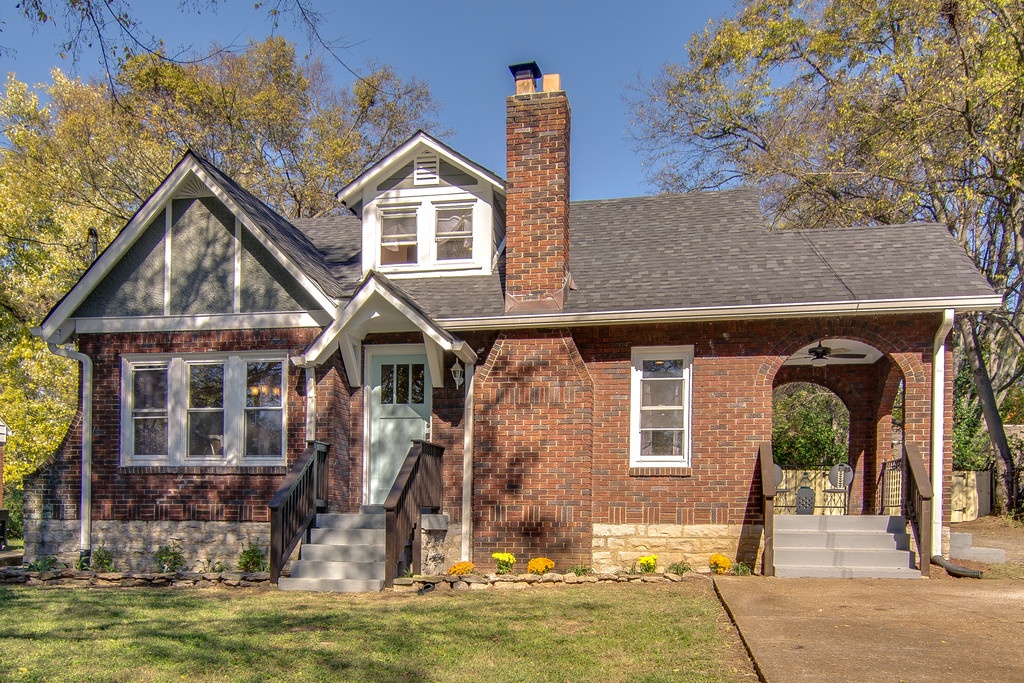 Packed with updates, this brick, cottage-style three-bedroom, 2.5-bath home with downstairs master bedroom delivers a stylish interior with new appliances. The exterior boasts a new roof.
See more homes for sale in Nashville.

Buffalo, New York
139 Dorchester Road
For Sale: $309,900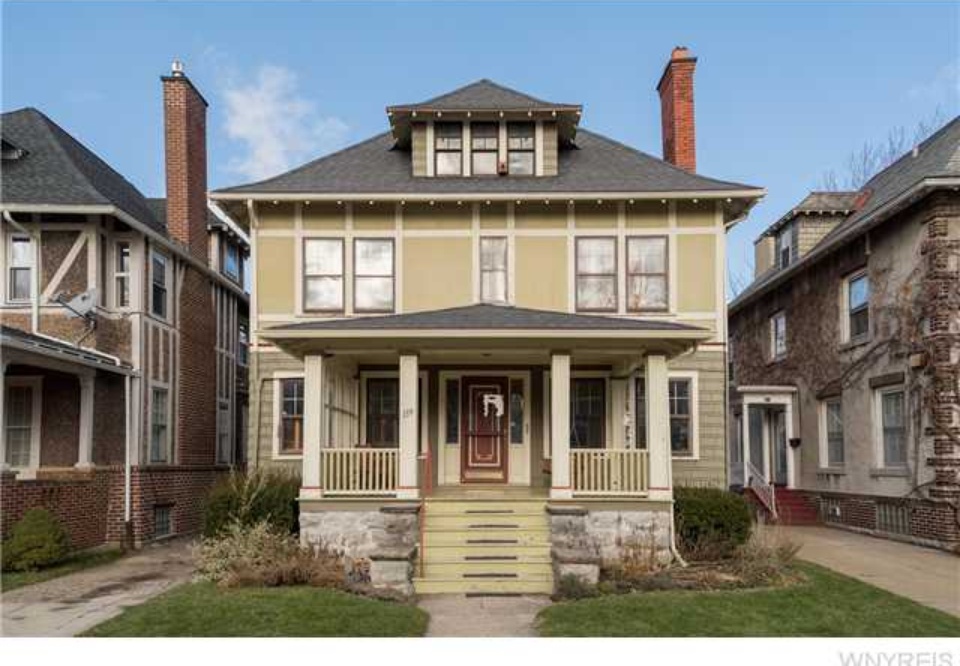 Built in 1908, this 4-bedroom, 2-bathroom colonial home has been upgraded throughout. Its historic exterior complements the interior's open floor plan and modern updates.
See more homes listed in Buffalo.

Denver
2812 Pontiac St.
For Sale: $349,900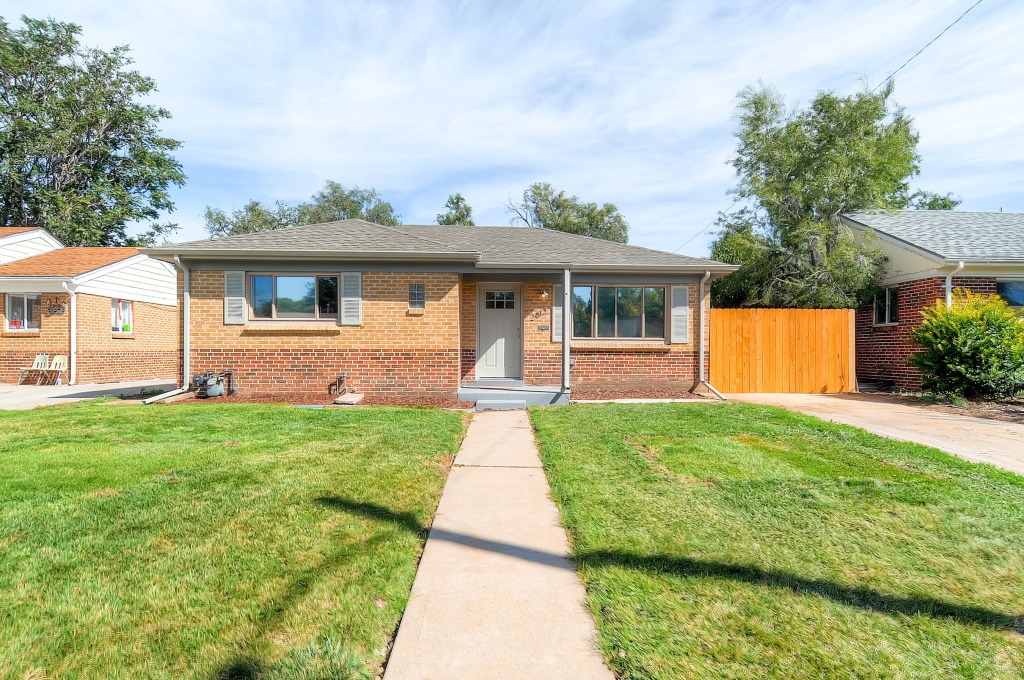 The exterior and interior of this 4-bedroom, 2-bathroom ranch home has received a complete update. Notable upgrades include its high-end kitchen, with new stainless steel appliances, stylish tile backsplash and white Shaker cabinets.
See more Denver homes for sale.

Baltimore
2 Orkney Court
For Sale: $309,900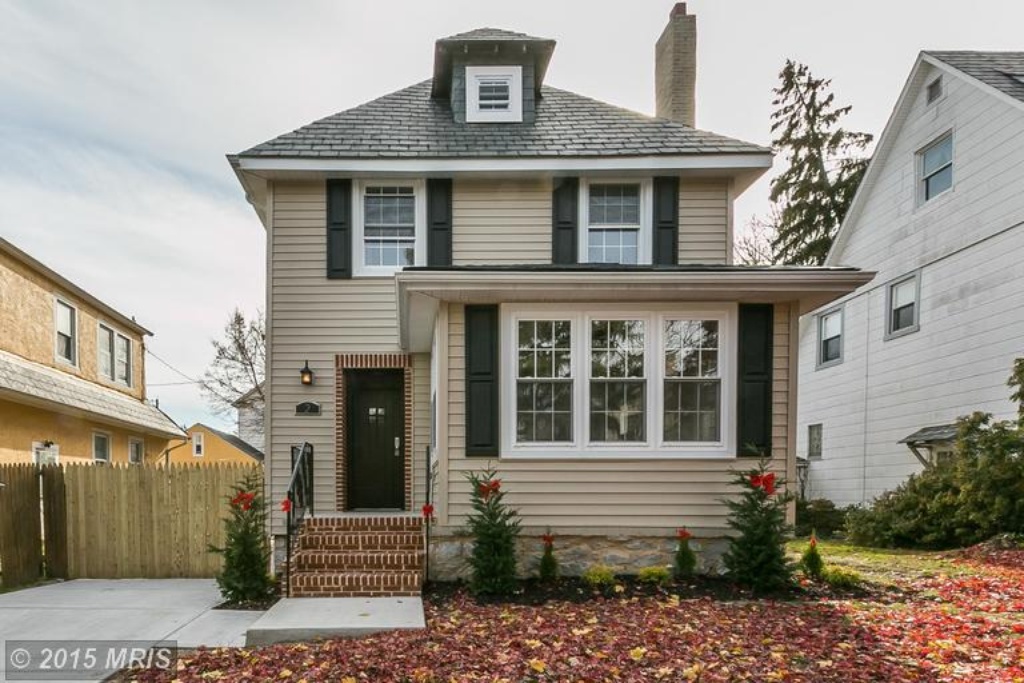 This 3-bedroom, 3-bathroom colonial home has been renovated but still features a charming, wood-burning fireplace. The home also has a sunroom, built-in speakers throughout and a finished attic.
See more homes for sale in Baltimore.

Salt Lake City
1131 E Browning Avenue
For Sale: $345,000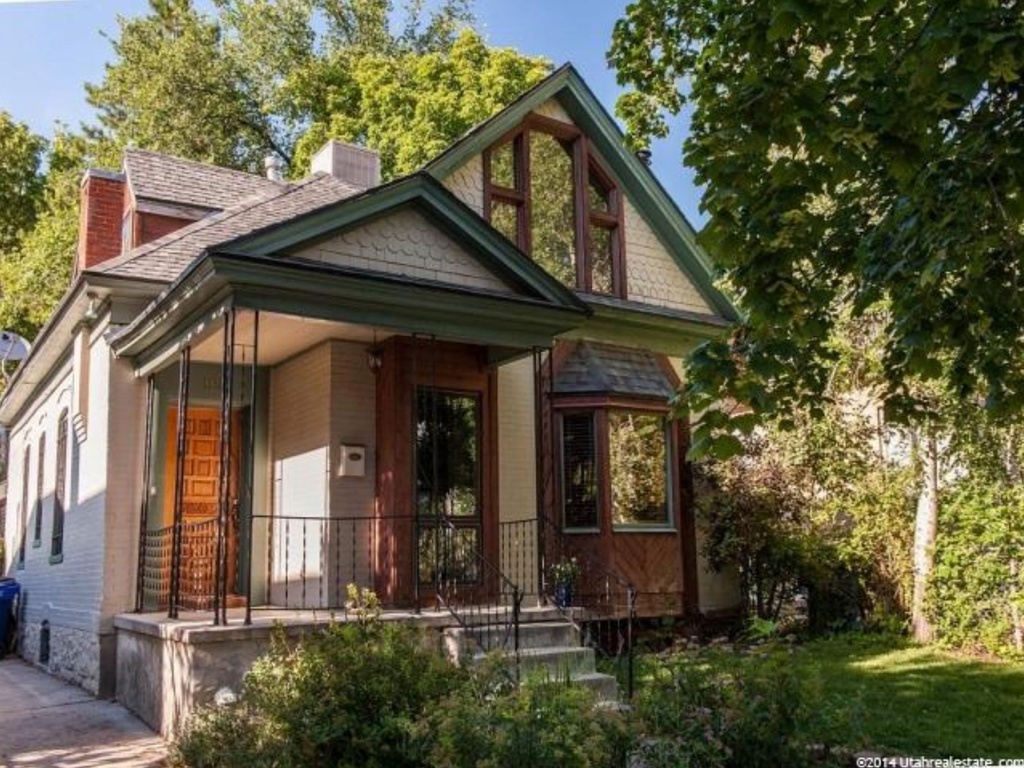 Surrounded by towering trees, this 4-bedroom, 2-bath home offers a glimpse of rural living while in the city. Its warm and inviting interior includes a vaulted living room and efficient, clean-burning fireplace.
See more homes listed in Salt Lake City.

Minneapolis
905 Van White Memorial Boulevard
For Sale: $339,000
This 3-bedroom, 2.5-bathroom home has an open floor plan and luxurious amenities. Notable features include cherry hardwoods on the main floor, Bose surround system, two-sided slate fireplace, and master bath with a jetted tub and separate shower.
See more Minneapolis homes for sale.
Read | Permalink | Email this | Comments
Notorious Du Pont Estate Now Luxury Development

Filed under: Buying, Celebrity Homes, Lifestyle

Pennsylvania's famed Du Pont estate, where thoroughbreds once frolicked and John du Pont shot and killed an Olympic gold medal wrestler, has been leveled and replaced with a Toll Brothers development of luxury houses.

Foxcatcher Farm, the former name of the estate, has been transformed into Liseter, a development permitted for 449 homes on more than 200 acres. The Toll Brothers project ranges from townhomes that start in the low $600,000s to five-bedroom houses that begin at $1.1 million.

Neighbors knew the property as the Du Pont estate, the site where John du Pont, who inherited the place, shot Olympic wrestler Dave Schultz to death in 1996. "Foxcatcher," a 2014 film starring Steve Carell that is currently in theaters, depicts the incident. Du Pont died in prison in 2010 at age 72.



The property lies about 13 miles from downtown Philadelphia and a stone's throw from the Main Line -- the font of blue-blood empty-nesters who are buying the new homes, according to Brian Thierrin, Toll Brothers vice president. So far, 126 homes have been sold, and about 35 residents have moved in.

The name, Liseter, comes from Jean Liseter Austin, whose father gifted her the property in 1919 when she wed, William du Pont Jr., an heir to the Du Pont chemical fortune. They called their new home "Liseter Farm,'' and bred Welsh ponies and thoroughbred racehorses there during the 1920s and 1930s. Among their most famous was Rosemont, one of the few horses to defeat the famed Seabiscuit.

When Toll Brothers bought the property, crews demolished the mansion, which had fallen into disrepair, and razed several guest houses and storage buildings. Where the mansion stood, the developer created Liseter Square with an open-air pavilion for concerts. They also built a 9,000 square- foot clubhouse called the Carriage Barn and a fitness center with a game room and yoga center.

Developing an historic and notorious property came with challenges. Neighbors were "concerned about what was going to happen to this estate," Thierrin said. "Even people who were against this property have come in and said, 'It's not what we wanted, but what they did is fantastic.' "



Permalink | Email this | Comments

$100 Million Condo Breaks NYC Record


Filed under: Buying, Celebrity Homes, Selling

A New York City real estate record is broken almost as often as the No. 1 train heads uptown. And the latest -- most expensive apartment ehhh-ver -- has been shattered at One57, the West 57th Street, long-drink-of-water building whose 11,000 square-foot penthouse has sold $100.47 million.

The previous record-holder was a Central Park West penthouse that sold for $88 million in 2012.

One57, which incorporates the ritzy Park Hyatt Hotel on 25 of its 90 floors, has gotten its share of press -- good and bad.
For a hot minute, One57 was heralded as the tallest residential building in NYC at 1,000 feet -- until 432 Park Avenue grabbed the title at 1,396 feet.
Central Park lovers griped that the slender building was casting a long shadow over the famed park, making it chilly. They also harrumphed that the building's sky-high prices would attract only Saudi princes, Russian oligarchs, and other non-stakeholders in New York City's welfare.
During Hurricane Sandy in 2012, the construction crane on the building partially collapsed, causing neighborhood evacuations and snarling traffic for about a week.
Extell Development Company, which created the colossus, won't name the record-breaking buyer, but said that the building is 80 percent sold, and that half of those units are foreign-owned.

So, we wonder, what makes the record-holding penthouse worth $100 million?

The 360-degree views from the 89th and 90th floor duplex are "jaw-dropping," said Jeannie Woodbrey, senior sales executive at One57. "You can see from the Atlantic Ocean in Long Island to the Catskill Mountains -- 360 degrees of heaven."

Here are more details:
The penthouse includes six bedrooms, seven bathrooms and two powder rooms.
The building features a triple-height indoor swimming pool, fitness center and private dining room.
Condo owners have access to preferred seating in the hotel's "The Back Room" restaurant, in-room spa and chef services, and dog walkers.
Permalink | Email this | Comments
Weekly Update: Mortgage Rates Remain Low at 3.58%

Filed under: Buying, Financing, Refinancing


By Lauren Braun
Mortgage rates for 30-year fixed loans rose slightly this week, with the current rate borrowers were quoted on Zillow Mortgages at 3.58 percent, up from 3.57 percent at this time last week.
The 30-year fixed mortgage rate hovered around 3.63 percent, falling to 3.46 percent on Thursday before returning to the current rate.
"Despite substantial volatility, rates remained essentially flat last week, holding near 20-month lows," said Erin Lantz, vice president of mortgages at Zillow. "With minimal incoming data this holiday-shortened week, we expect little rate movement as the markets look to the President's State of the Union address and the European Central Bank's Thursday policy meeting."
Additionally, the 15-year fixed mortgage rate Tuesday morning was 2.92 percent, and for 5/1 ARMs, the rate was 2.83 percent.
What are the interest rates right now? Check Zillow Mortgages for mortgage rate trends and up-to-the-minute mortgage rates for your state.

To see the amount you might be able to afford to borrow, try the mortgage payment and affordability calculators found here.
Permalink | Email this | Comments
Miley's Toluca Lake House on Market for $6 Million

Filed under: Buying, Celebrity Homes, Selling
Here's one way to bump Miley Cyrus' escapades with boyfriend Patrick Schwarzenegger off the hot topics list. The bad girl singer has put her Toluca Lake house in suburban Los Angeles on the market for $5.995 million.

The Tuscan-inspired house, designed by architect Bob Eaton, is walled and gated and sits at the end of a long, tree-lined driveway complete with motor court.The six-bedroom, seven-bath house is about 8,700 square feet and sits on a half-acre lot. Features include:
Three-car garage with individual arched doors.
Juliet balcony.
Copper rain gutters.
Red clay tile roof.
Wood-beamed ceilings.
Master closet to die for.
Los Angeles County property records show that the property is owned by The Sunshine Girl Trust, which is reportedly Miley's trust. The property was transferred to the trust in 2012 by Mommy and Daddy, Billy Ray Cyrus and Leticia Cyrus, who bought the house in 2007 for $5.846 million.

The Toluca Lake house looks a little stodgy for a pop star. Listing agent Thomas Atamian said the property is where Miley grew up, and that he sold her a midcentury modern in Studio City a few years ago. It appears the queen of twerks was living there in February 2014 when two police squad cars reportedly rushed to the Studio City home for reasons that remain unclear.

For the record, the real Miley is so much more substantial than just her tonque-flicking, twerking image. "She's very down to earth," Atamian said.

You read it here first!



Permalink | Email this | Comments

Grey Gardens Is Summer Rental for $250,000


Filed under: Celebrity Homes, Renting

If you love political and social history -- and have very deep pockets -- you'll love this East Hamptons rental of the Grey Gardens estate owned and restored by Ben Bradlee, the late, great Washington Post editor, and his wife, writer Sally Quinn.

Grey Gardens was once the decrepit, cat-infested home of Edith Ewing Bouvier Beale, aka "Big Edie," and her daughter, Edith Bouvier Beale, "Little Edie" -- the aunt and cousin of First Lady Jacqueline Bouvier Kennedy, later known as Jackie Onassis. The home and blue-bloods-turned-cat-ladies lifestyle of the Edies were the subject of a 1975 documentary, a Broadway musical, and a 2009 HBO film starring Drew Barrymore and Jessica Lange.

When Bradlee and Quinn bought the house in 1979 for $220,000, it smelled of cat urine. Its ceilings were caving in, and raccoons lived in the attic. Quinn reportedly became obsessed with restoring the house back to its WASPy beauty. The restoration took a year and included installing French doors on the back of the house, which faces the ocean. She also covered the furniture with chintz and painted the walls in blues and greens that closely mimic the home's original decor.

"My goal was to have anyone who entered the house feel good," Quinn said in an Architectural Digest piece about the restoration.

Feeling good in Grey Gardens doesn't come cheap. Quinn and Bradlee spent Augusts at the beach house. But Bradlee died in October at 93 and Quinn is planning to travel this summer, so the 10-bedroom, 6.5-bath house is being offered as a rental for $250,000 from Memorial Day through Labor Day. It also is available at $295,000 for one year or $225,000 for just July and August.

Sound pricey? It's a drop in the summer-rental bucket in the Hamptons, according to agent Gary DePersia, who is handling the property for the Corcoran Group.

"If it were a newer home, it would go for $325,000 for the summer," DePersia told AOL. "We rent for much more than that, dear, up to $1.5 million for the summer."

Aside from its great history, the two-acre estate has a pool, tennis court, and, perhaps, a ghost.
In the Architectural Digest piece, Quinn says during the renovation a neighbor approached with a message from Big Edie, who died in 1977.

Quinn wrote that the neighbor told her, "I talked to 'Big Edie' the other day," in a totally matter-of-fact way. "She wanted me to tell you how pleased she is that you have bought Grey Gardens. She wants you to know that she believes you will make the house as beautiful as it once was, and that she will be watching over you to make sure that everything goes perfectly and that this will be a warm and loving and happy house."

So is Grey Gardens haunted?

"I've been in the house even at dusk and never got the sensation of beings," DePersia said. "But who knows?



Permalink | Email this | Comments

5 Closet Upgrades That Make You Feel Like Royalty


Filed under: Design, Home Improvement, How To
You may not have Kate Middleton's wardrobe, but with these five closet upgrades you can create a luxury closet fit for royalty:

1. Cozy seating
A fur chair offers a gentle landing spot where you can slip on your heels. Jonathan Adler's chic Maxime Fur Chair suits a variety of décor.


2. Deluxe drawer inserts
Felt-lined, specialized drawer inserts protect and display your jewelry, ties, glasses or lingerie. Rev-a-Shelf's velvet-lined drawers put the perfect accessory for your outfit at your fingertips.

3. A 3-Way Mirror
Before she walked down the aisle at her sister's wedding, Pippa Middleton probably checked in a three-way mirror to see how she looked to those sitting in the back of the church. You can check the rear-view, too, by installing a three-way mirror in your closet. If space and budget are issues, Bed Bath & Beyond sells a $129 over-the-door, three-way mirror in black or white.

4. Crystal Chandelier
The glittering light of a chandelier or crystal wall sconce will warm your closet and prevent you from putting on one black sock and one navy blue sock. Pescaso's mini-chandeliers, available through Costco, lend a romantic elegance to your closet.

5. Embellishments
Drawer pulls, molding, decorative medallions and trim add a touch of sophistication. Accessorize your drawers with a glittering Swarovski crystal pull from Knobdeco.com, leather and stainless steel beauties from Doug Mockett, or the fun options from Anthropologie.

On a Budget? Lisa Adams, CEO of LA Closet Design, is known for building luxury closets, but she also knows how to get the look for less.

"Here's my playbook for creating a luxury closet for less," she says. "Lose the wire and plastic hangers and get matching hangers for your closet; add base and crown molding to create a more finished look; add a chandelier and ottoman, update your knobs/handles and install pullout valet hooks."