AOL Real Estate - Blog
AOL Real Estate - Blog
Estate Planning Tips to Know After Robin Williams Saga

Filed under: News, Celebrity Homes
On Monday, a judge gave the grieving children and widow of Robin Williams until June 1 to settle out of court their battle over items in his estate, eight months after the highly acclaimed actor died in August at his home in near Tiburon, California, of apparent suicide.

Williams probably believed he had an airtight will and testament to settle and divide his estate among his wife and three children from previous marriages. But where there's a will, there's still a way for families to dispute the wishes of their loved one. Here's what we can learn from the Williams case about estate planning.

Williams' trust provides that his wife, Susan Schneider, can reside in the couple's home in the Paradise Cay community near Tiburon for the rest of her life. An estate planning attorney and an accountant in charge of the trust must establish a fund to pay all of the expenses of the residence for Susan's benefit. Susan also receives the furniture, furnishings, and some of the contents of the Tiburon house.

Williams left his five-bedroom, 12-bathroom, Mediterranean-style Napa Valley home, including its guesthouse, stable and fishpond, to his children, along with its contents. The home, named Villa Sorriso (translated "House of Smiles") was on the market at the time of his death. Williams originally priced the luxurious 640-acre property at $35 million, admitting that he felt that he could no longer afford it. He then took it off the market before re-listing it in April 2014 at $29.5 million.

"Because Robin Williams' estate plan was carefully crafted, it initially appeared that his heirs would avoid the bitter family squabbles that affect many mixed-marriage families," say Andrew Mayoras and his wife, Danielle, co-authors of "Trial & Heirs: Famous Fortune Fights!"

"[Williams'] trust carefully describes what he wanted to pass to his three children, which included all of his 'clothing, jewelry, personal photos taken prior to his marriage to Susan as well as Robin's memorabilia and awards in the entertainment industry,'" Mayoras reported. The trust gives the rest of the contents of the Tiburon house to Susan, specifically excluding the items gifted to his children under the trust.

Schneider, who married Williams in 2011, filed action in court in January claiming that the children wanted to take certain items in the Tiburon home that she believes were willed to her. San Francisco Superior Court Judge Andrew Cheng told lawyers for both sides during a recent hearing to meet before April 10 and enlist the help of a mediator if necessary before returning to court.

Below are some estate planning tips from the American Bar Association you should know that may help lessen a family battle over your own estate after your death.

Right to Designate Versus Heirship Laws

A will provides for the distribution of certain property owned by you at the time of your death, and generally you may choose how to divvy up such property in whatever manner you want. "Your right to dispose of property as you choose, however, may be subject to forced heirship laws of most states that prevent you from disinheriting a spouse and, in some cases, children. For example, many states have spousal rights of election laws that permit a spouse to claim a certain interest in your estate regardless of what your will (or other documents addressing the disposition of your property) provides," according to the ABA.

Beneficiaries and Titling

Your will does not govern the disposition of your property or assets that are controlled by beneficiary designations or by titling. These designations are decided outside of your probate estate. Such assets include property titled in joint names with rights of survivorship, payable on death accounts, life insurance, retirement plans and accounts, and employee death benefits.

Jointly Owned Property and the Law

If you own property with another person as joint tenants with right of survivorship instead of as tenants in common, the property will pass directly to the remaining joint tenant upon your death and will not be a part of your probate estate governed by your will (or the state's laws of intestacy if you have no will).

When There is Not a Will

If you die intestate (without a will), your state's laws of descent and distribution will determine who receives your property by default. These laws vary by state, but typically the distribution would be to your spouse and children, or if none, to other family members.

The Truth About Wills

When people prepare wills, they often believe the will governs who will inherit their assets. However, certain items are exempt or should be handled with a trust. For example, the ownership of various accounts or real property -- or the beneficiary designations on an IRA, life insurance or certain other assets -- control the distribution regardless of what you put in a will. That's where a trust could help.

Putting Trust in Trusts

Trusts are legal arrangements that can provide flexibility for the ownership of certain assets. Trusts are not just for the wealthy. A testamentary trust and its trust provisions are contained in your will. A living trust and its trust provisions are contained in the trust agreement. The provisions of a living trust (rather than your will or state law default rules) usually will determine what happens to the property in the trust upon your death.

When setting up a trust or a will and testament, it is best to consult with attorneys who specialize in these matters. Although Williams adhered to that advice and it still didn't keep his heirs out of court or prevent them from squabbling over the definition of words (e.g. is a watch a piece of jewelry or not?), having a will and trust should help diffuse the situation. Just ask Dennis Hopper's widow, Victoria Duffy.

Sheree R. Curry is an award-winning, 20-year veteran journalist who has been writing for AOL Real Estate since 2009. Send her your tips & ideas. Follow her on Twitter at shereecurry.

Permalink | Email this | Comments

Midcentury Modern Homes to Eye as 'Mad Men' Returns

By Melissa Allison

Don Draper returns Sunday for a final turn on "Mad Men," but his slicked-back spirit will live on in many a midcentury modern home with exposed beams and windows clear to the roofline.
In fact, a midcentury modern home that appeared in Season 2 of the show is now on the market for $7.5 million.
If that's a few million too steep, check out these midcentury modern listings starting at $225,000:
Glasgow, Kentucky

409 Brice Avenue
For sale: $225,000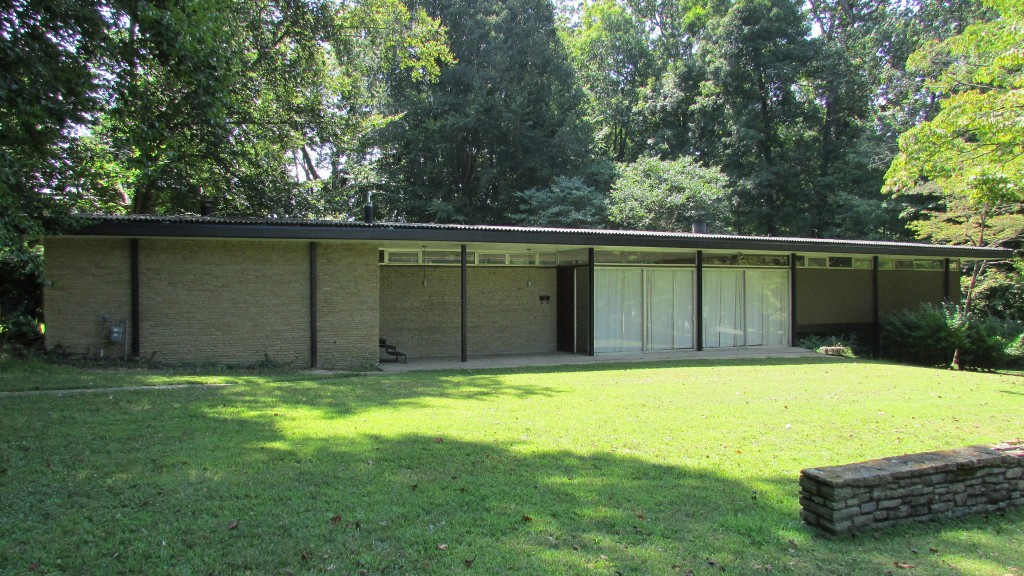 It's the first time this home has been on the market since it was built in 1955. Like many midcentury modern homes, it features an open floor plan, natural materials such as creek stones, and walls of floor-to-ceiling glass.
See more listings in Glasgow.
Los Angeles

5158 Los Adornos Way
For sale: $1.997 million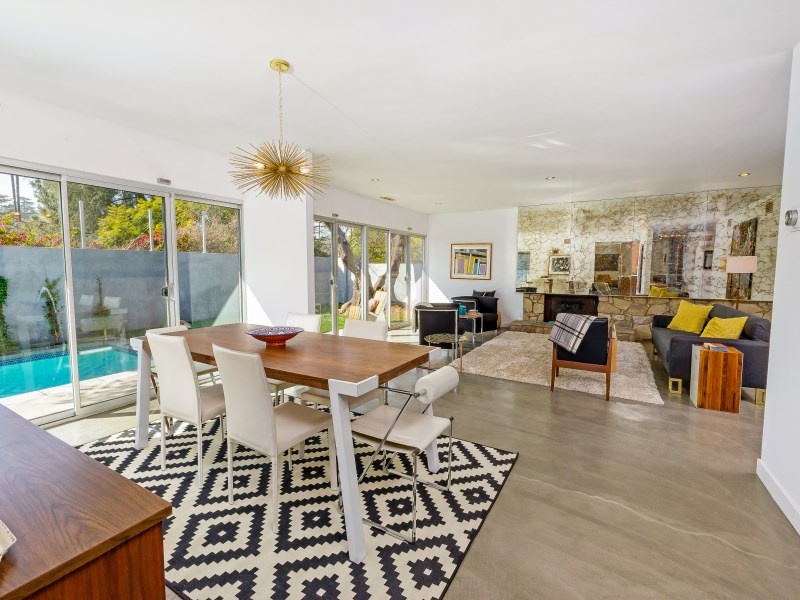 The midcentury vibe of this 1963 home runs so thick you'd expect Samantha Stephens from "Bewitched" to greet you at the door with a martini. It features a stone-and-mirrored fireplace surround, newly polished concrete floors and a master suite with a sunken vintage tub and a private meditation garden.
Check out more Los Angeles listings.
Bloomington, Indiana

438 S. Meadowbrook Drive
For sale: $499,000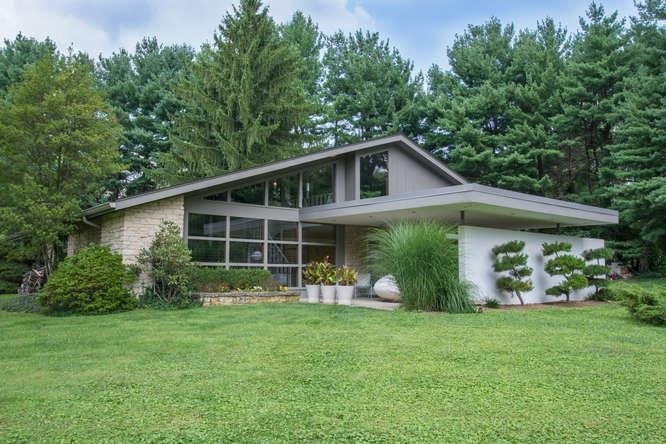 Like a lot of midcentury modern homes, this one has been renovated with new wiring, plumbing, insulation and a high-efficiency heat pump -- plus a year-old hot tub on the back patio.
Check out more homes for sale in Bloomington.
Jackson, Mississippi

2456 E. Northside Drive
For sale: $300,000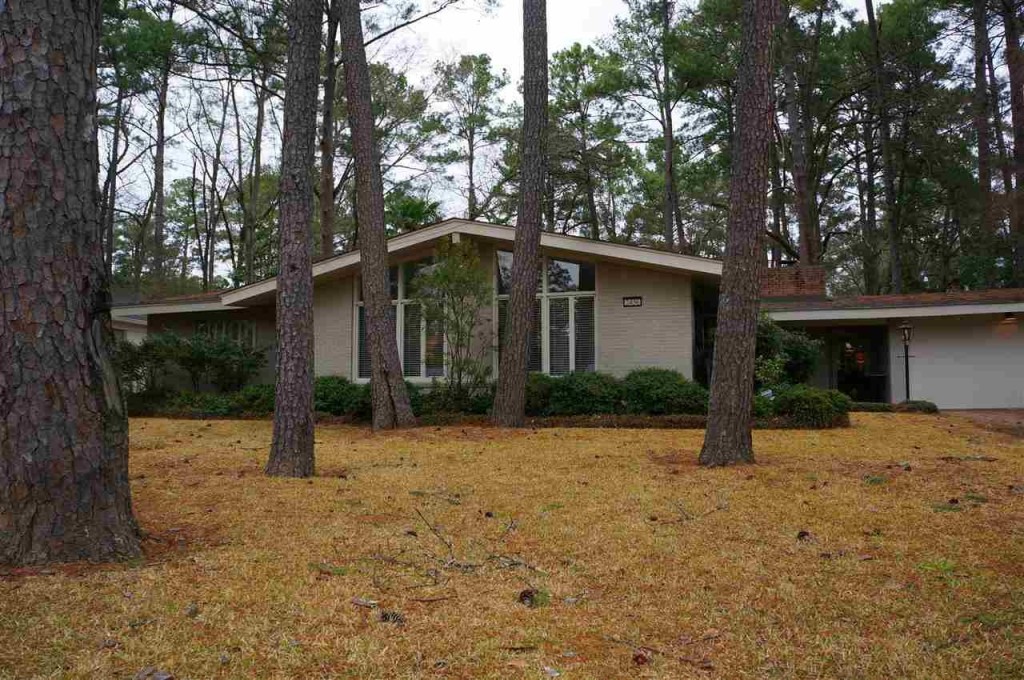 Vaulted ceilings and tall windows bring an airy feeling to this midcentury modern home, which boasts open spaces but also privacy, with a secluded patio off the master suite. The backyard also has an entertainment-ready patio with an elevated deck. (Update: The listing was removed in late March, perhaps an indication of a quick sale.)
View more homes on the market in Jackson.
Rancho Mirage, California

71767 Tunis Road
For sale: $499,000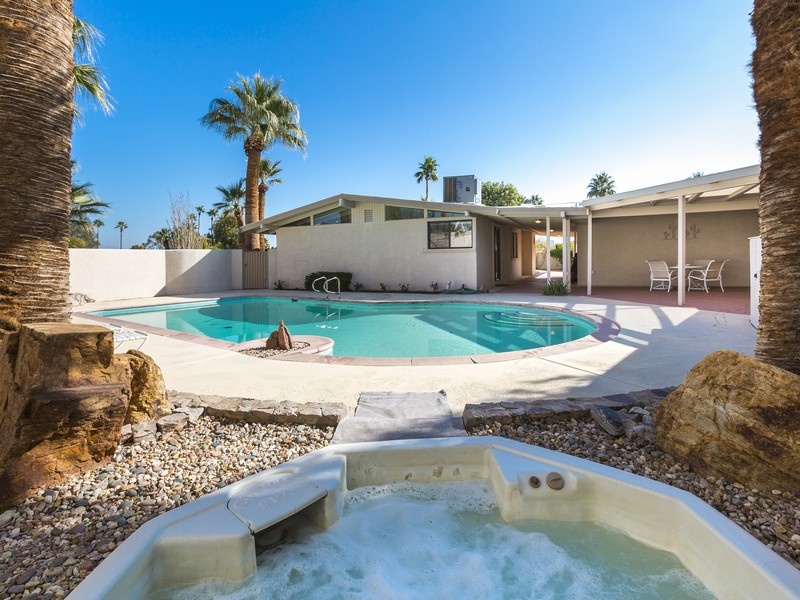 Much of the appeal of midcentury moderns is their embrace of the outdoors. This 1956 home in the arid Coachella Valley features mountain and pool views -- plus the requisite exposed beams of the era.
See what else is on the market in Rancho Mirage.
Albuquerque, New Mexico

1101 Sigma Chi Road Northeast
For sale: $375,000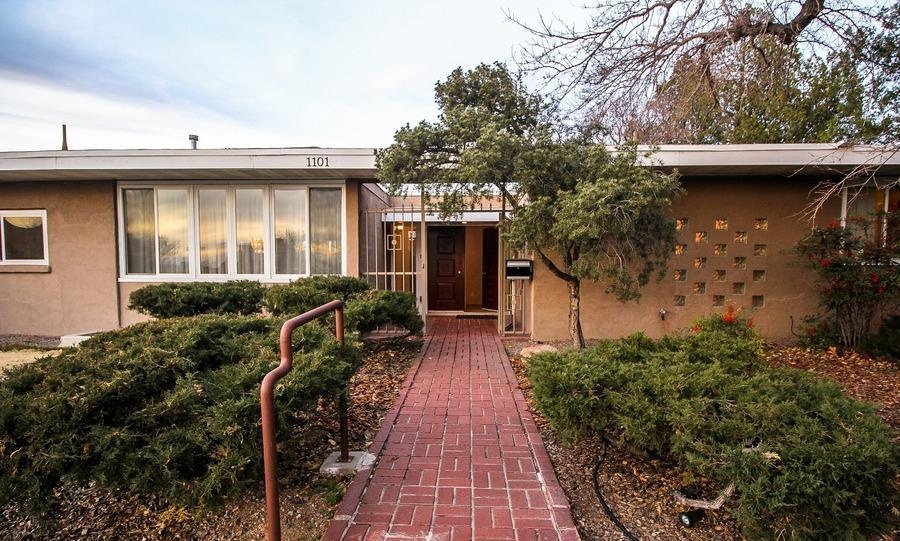 Built in 1951, this home has international flair, with a flat roof, metal casement windows and little decorative detailing. In back, it boasts 40 feet of window walls with views of the backyard and mountains.
Check out more listings in Albuquerque.
Dallas

1719 Corday St.
For sale: $389,900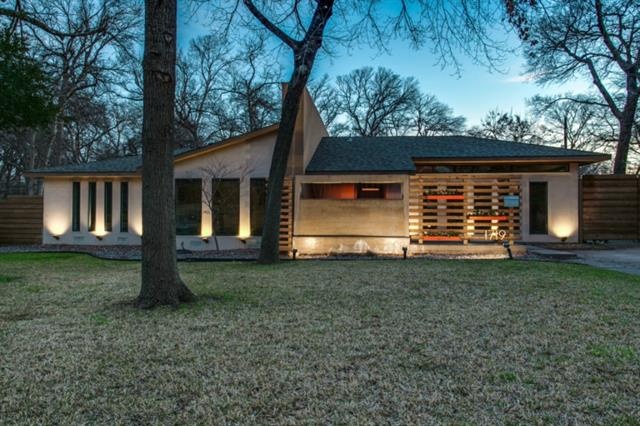 A wall of water welcomes you into this home's open floor plan, which was a hallmark of the architectural era. The space also features bamboo floors and a large backyard deck. (Update: This home is now off the market.)
See more homes for sale in Dallas.
Carnegie, Pennsylvania

2 Scheffield Road
For sale: $449,900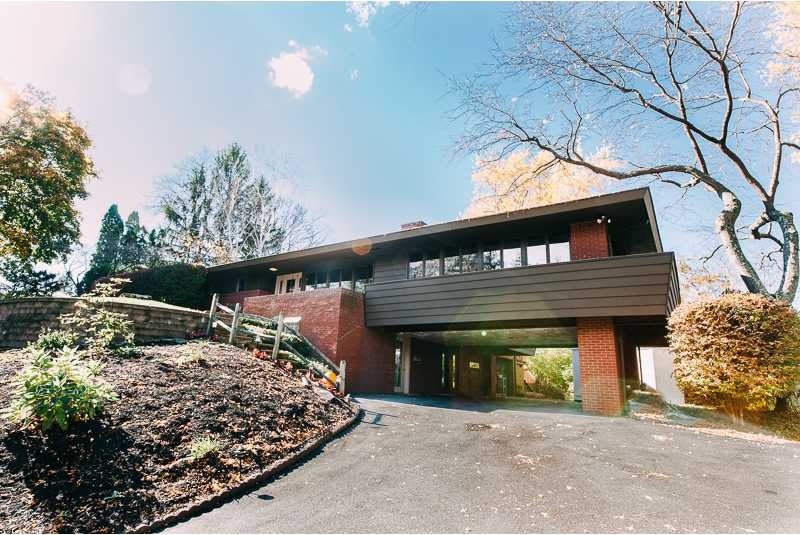 This 1969 home's open floor plan and wraparound decks are great for entertaining, or just taking in the view. "It is a masterpiece of nature and dwelling," according to the listing.
See more homes for sale in Carnegie.
Midland, Michigan

4000 Orchard Drive
For sale: $585,000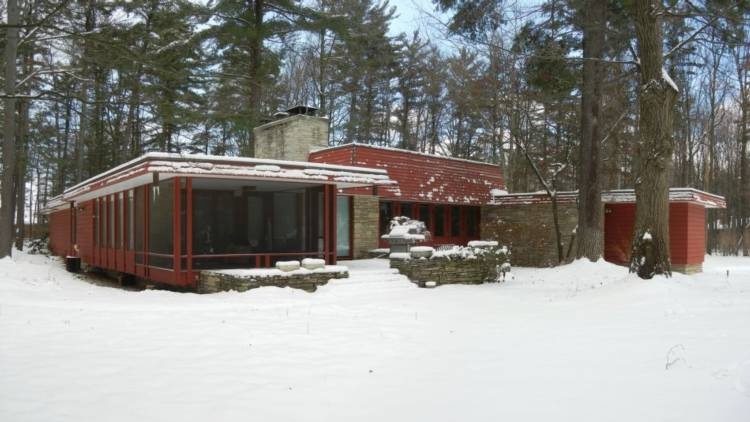 This 1964 home sits on 2.68 acres and features mahogany wood, broad expanses of glass and a fireplace that's surrounded by stones reaching to the top of a soaring ceiling.
View more listings in Midland Township.
Read | Permalink | Email this | Comments
How to Keep From Getting Scammed in a Real Estate Deal

Filed under: Buying, Financing, Renting
You'd be foolish to think you couldn't be fooled in a real estate transaction. While the majority of sellers, buyers and renters are presumably honest, there can be additional players with skin in the game, including landlords, real estate agents, bankers or workers at title agencies.
As Sacramento real estate broker Alexis Moore observes: "The crooks don't always have on orange jump suits. Many are former real estate professionals who are using the system."
So how do you know if you're about to be scammed? You can't, but there are warning signs and steps you can take to protect yourself. Even if you are working with honest people, there are smart ways to approach buying, renting or selling any home.
Don't Rush

Sometimes, you really do stumble into a great deal and, yes, you want to act quickly before someone else stumbles on -- and snags -- this great deal. But rushing means you have little time to question what you're doing.
Joe Rand, managing partner for Better Homes and Gardens Rand Realty in New York and New Jersey, says that about once a week, he hears of a renter who saw a house but didn't actually go inside.
"The person will tell the renter that they've relocated, they need to rent [the property] quickly, here's a photo. Just go look at the place, but I can't show you the inside," Rand says.

The renter will send the "landlord" deposit money and show up at one of his business's many offices, asking for the keys. Of course, that's when the renter learns he was working with a con artist who had simply taken a photo of an apartment and let the victim's imagination fill in the blanks.
It may seem crazy to rent property without touring the interior, but as Rand explains: "What does every scam depend on? Somebody thinking this is an amazing deal and they have to jump on it."
Vet People and Businesses

Just because someone has a LinkedIn page doesn't make him or her a swell human being. For instance, earlier this month, at least 14 unsuspecting home buyers in towns around Monroe County, New York, paid down payments to a real estate agent whose license had reportedly expired. The homeowners wrote him checks but instead of putting their funds in escrow, the agent allegedly pocketed the money. At the time of this writing, the accused agent, John Valerio, was cooling his heels in the county clink.
But one can hardly blame the victims. Valerio apparently was, until very recently, a licensed real estate agent. He doesn't have much of an online presence, but his LinkedIn profile states that his company, Lamplighter Realty Inc., has been in business since 1971. What's more, his business is listed in the Yellow Pages.
This scenario may happen more than we'd like to believe. Moore says she recently reported an unlicensed colleague who was still selling homes. Your safest bet is likely to walk into a bustling, reputable real estate office to meet with a new agent. But if you meet an agent randomly who has little more than a business card and a charming demeanor, ask to see an agent's license to ensure it's current, Moore suggests.
"We all carry a plastic card like a credit card in California, and it says the person's name and their title, like broker or sales agent," she adds.
If you're really concerned, check online to see if anything concerning pops up. To find someone you trust, ask for a referral from a close friend or family member.
Permalink | Email this | Comments
Oprah Auctioning Contents as She Sells Chicago Penthouse

Filed under: Buying, Celebrity Homes, Selling
Oprah Winfrey is decluttering her real estate portfolio and her Chicago condo. The Queen of Talk has been trying to unload her Water Tower Place penthouse for $7.5 million. But while waiting for the 56th-floor, 9,600-square-foot spread to sell, Oprah is auctioning off some of its valuable art and antiques on April 25.

Leslie Hindman Auctioneers of Chicago is handling the sale of more than 500 lots including English, French and Continental furniture; paintings, prints, crystal, memorabilia and clothing. A Richard Miller painting that is valued between $80,000 and $120,000 is expected to attract the top bid.

Some notable items on the block:
A George I giltwood console table.
Jorg and Olif Dutch city bicycle.
A Biedermeier burlwood barometer.
Artwork by Albert Bertalan and William H. Clapp.
Designer handbags by Chanel, Fendi, Giorgio Armani and Gucci.
Designer shoes, sizes 40 and 41 (European) by Christian Louboutin, Chanel and Marc Jacobs.
Couture clothing and sunglasses.
Proceeds from the sale will go to Oprah's favorite charities, including her Leadership Academy for Girls in South Africa, Stanford and Brown universities, and Spelman and Smith Colleges.

It looks as if Oprah, who has homes in California and Hawaii, is ending her love affair with Chicago. In recent years, she's sold a couple of Lake Shore Drive condos and the West Loop campus of her Harpo Studios production company, which she recently announced she's shutting down. Her Water Tower Place penthouse currently on sale combines four adjacent condos, according to Curbed.



Permalink | Email this | Comments

Tom Cruise Lists Hollywood Hills Estate for $13 Million


Filed under: Buying, Celebrity Homes, Renting

Tom Cruise now has two properties on the market -- his Colorado retreat in Telluride for $59 million and a 2.5-acre Hollywood Hills West compound he reportedly owns that recently was listed for just shy of $13 million.

The California estate covers two parcels and includes a European-style main house featuring walls of glass overlooking city lights, a living room with vaulted ceilings and a fireplace, and three bedroom-bathroom suites.

Other features:
Four-bedroom, four-bath guest house with kitchen.
Stone pathways.
Lagoon-style heated pool with waterfall.
Stone-clad craft building usable as a wine cellar and tasting room.
A Los Angeles Times report credited Variety with spotting the listing and linking it to Cruise. Variety noted Cruise's main residence is a home in Beverly Hills and repeated rumors that the Hollywood Hills property at times has been used as a Scientology retreat after being bought by Cruise in 2005.



Permalink | Email this | Comments

Mortgage Rates at 3.56% on Fed's Signal Rise Won't Come Soon


Filed under: Buying, Financing, Refinancing
By Lauren Braun
Mortgage rates for 30-year fixed loans fell this week, with the rate borrowers were quoted on Zillow Mortgages at 3.56 percent Tuesday, down 9 basis points from this time last week.
The 30-year fixed mortgage rate dropped last week, then rose to 3.69 percent Monday before falling Tuesday.
"Rates fell sharply last week after the Fed statement suggested that rates will remain lower for longer than expected," said Erin Lantz, vice president of mortgages at Zillow. "We expect mixed domestic data to drive some small market movements this week, but mortgage rates should remain unchanged."
Additionally, the 15-year fixed mortgage rate Tuesday morning was 2.81 percent. For 5/1 ARMs, the rate was 2.70 percent.
Check Zillow Mortgages for mortgage rate trends and up-to-the-minute mortgage rates for your state, or use the mortgage calculator to calculate monthly payments at the current rates.
Permalink | Email this | Comments
Kylie Jenner, 17, Buys Her Very Own House in Calabasas

Filed under: Buying, Celebrity Homes, Selling
Kylie Jenner, not even old enough to order a beer legally, is buying her very own house a block away from sisters Kourtney and Khloe in Calabasas, a Southern California enclave and celebrity haven. Kim/Kanye and mom Kris have separate mansions in nearby Hidden Hills, and dad Bruce recently bought a retreat in the hills of Malibu.

Kylie, 17, paid $2.6 million for the five-bedroom, six-bath, Mediterranean-style house with two built-in entertainment centers and a three-car garage, the Los Angeles Times says. Later reports pinned the figure at $2.7 million.

Among the home's features:
Solar power.
Whole-house speaker system.
Pool and spa.
Barbecue center.
Covered patio.
The young "Keeping Up with the Kardashians" reality star is busy establishing her own brand. She already has handbag, jewelry and nail lacquer lines. Later this year, Kylie and sister Kendall will be featured in a new mobile game developed by Glu Mobile, which created sister Kim's game, "Kim Kardashian: Hollywood." Kylie's mobile adventures "will allow players to interact with the sisters as friends and mentors as they work to realize their creative and career aspirations," a Glu Mobile release says.



Permalink | Email this | Comments

What to Know if You Need to Break Your Lease


Filed under: Lifestyle, Renting
By Mallory Carra

Being young and dumb, I ignored the red flags when I signed a two-year lease. The complex had changed management seven times in two years. Paperwork was always "disappearing" from the office. And I was a naive 24-year-old who didn't realize that life can change in an instant -- or merely three months later.
Seemingly all at once, I was offered a job I couldn't turn down in New York City, the apartment complex changed management (again) and I had left the apartment to a roommate who I thought was set to assume the lease.
Boy, was I wrong.
That Craigslist roommate abandoned the apartment when she couldn't make rent and the new management company hunted me down in New York to pay the rent she owed, conveniently losing the form that removed me from the lease.
The lesson here? You probably shouldn't 100% trust Craigslist roommates, but definitely make sure you get out of your lease cleanly and carefully.
The laws in each state are different, but here is some general advice to break your lease and emerge relatively unscathed.
1. Consider your landlord relationship.
Breaking your lease could be eased by the kind of bond you have (or don't have) with your landlord, because this will influence your approach.
I had zero relationship with the management at my apartment and they barely knew my name, thus they had no qualms about "losing" my paperwork and hounding me for money after I'd moved 800 miles away.
"Before approaching the landlord, consider your history with him or her so you can choose the appropriate strategy," says lifestyle expert April Masini of AskApril. "If you've been at war with your landlord since Day One and have been asking for 'revenge repairs' for the duration of your lease, there are two ways this could go. Your landlord may be thrilled to hear that you're wanting to leave early. Or they may see this as yet another in the litany of your issues."
2. Be willing to compromise a little.
Many landlords know that life happens -- and that moving on after a few years is just the nature of renting. Some, though, will demand that you make good on the lease or pay penalties.
Real estate and legal experts say you can try to ease the transition by offering to find a replacement tenant or by absorbing the costs of cleaning and painting the place after you move out.
"These are headaches for landlords, and it might help your case," says attorney Sam Mecum, the landlord/tenant partner in the law offices of Reese, Samley, Wagenseller, Mecum, Longer & Williams in Lancaster, Pennsylvania.
Steve Silberberg, a landlord who lives in Boston and owns a rental property in Seattle, agrees that offering to find a replacement would soften the blow. He knows that lapses in occupancy are bad for his building.
"No income, nobody watching the property, the exterior starts looking run down, and services must continue to be paid for," he says. "So if someone wanted to break a lease, I would be ecstatic if they provided responsible replacements."
Brian Davis, vice president of ezLandlordForms and a landlord himself, says even if your landlord won't budge on the issue and seems to want to take you to court, it probably won't happen.
"It's just not worth the trouble and expense in 99% of cases," he says. "First, they have to sue you in small claims court, which is expensive and time consuming. Second, they have to actually find you, which in itself is no easy feat. Finally, even if they go through all that hassle, they still have to collect from you, which is even more expensive and time consuming."
3. Keep all of your documentation.
In my situation, I also hurt my case by never requesting a copy of the form that released me from my old lease.
If you're wondering how that story ends, I had to beg the Craigslist roommate's mother to contact her and the roomie finally took responsibility. Phew! There are happy endings to these predicaments.
Baltimore resident Jonathan Stokes had to break his lease because of a personal emergency, but his landlord insisted that he pay the remaining months' rent.
Stokes consulted with Brian Davis, who found a loophole -- Stokes' landlord never asked him to sign a lead paint certificate, which is a requirement because the house was built before 1978.
"The landlord was silent for about 10 seconds, then she politely asked me to leave the place clean when I moved out. I did, and that was that," Stokes says.

Shiawee Yang, an associate professor of finance at Northeastern University, emphasized that you should be familiar with tenants' rights in your state and know what you're getting into when you sign on the dotted line.
"Most state laws offer strong tenant protection," she says. "The law is on your side. Make sure you read about your rights as specified in the lease and in the state law, and consult expert opinions. After all, the best rule of thumb is not to sign a stupid lease carelessly."
If you make sure you understand your lease before you sign, there's a better chance you'll be able to avoid any costly fees if you have to move without warning.
Permalink | Email this | Comments
7 Home Maintenance Problems That Could Cost You Big Bucks

Filed under: Home Improvement, How To
Owning a home sometimes feels like owning a never-ending to-do list: Fix this, replace that. When does it end? For responsible homeowners, it never does. But overlooking the small stuff can add up to big repair bills later.
With winter finally subsiding, spend some time and a little money giving your home a checkup. It could save you from spending much more down the road.
1. Inspect kitchen and bathroom caulk.
The caulking in kitchens and bathrooms keeps water from seeping into the crevices and crannies around sinks and tubs. Once the water gets in, mold proliferates (especially in damp areas around showers and tubs). Worse, infiltrating water could lead to wood rot in the structural framing beneath. Recaulking old or mildewed caulking is a basic home repair, requiring only a few tools and inexpensive materials. Replacing rotten flooring, joists and wall studs is a much, much bigger job.
2. Fix plumbing leaks.
Fixing leaky faucets and other common household plumbing leaks can save the average homeowner about 10 percent on water bills, according to the U.S. Environmental Protection Agency. Leaks or burst pipes that allow water to find its way into walls, floors and foundations can lead to significant damage, with repair costs reaching thousands of dollars. It's easy to notice -- and fix -- a leaky faucet. Finding other kinds of leaks can be a lot more difficult, even with regular inspections.
3. Clean and seal outdoor decking.
The weather will take its toll on outdoor decking. A few gallons of sealant will set you back $50 or less and a weekend afternoon of effort. Allowing your decking to go untreated for a season or three is likely to result in damaged decking -- and damaged ties and joists underneath. Those repairs are a much bigger job that would require more time and effort, and cost a lot more money for materials.
4. Inspect for termites and other bugs.
Many pest control companies offer home termite inspections for free, but the typical inspection costs $65-$100, according to costhelper.com. The average homeowner who finds damage caused by termites spends $3,000 on repairs, Termites.com reports. Whole house fumigation could cost more, depending on the size of the home. But infestations caught early can be treated with spot treatments and bait, and the associated damage is likely to be much less severe.
5. Inspect the roof and clear gutters.
Once again, water is the enemy here. Check the areas around roof openings, including chimneys, exhaust flues and skylights, which are all candidates for leaks. You'll also need to climb into your attic and peer closely at roof beams and joists near those openings. Dark spots indicate leakage. Leave roof repairs to the professionals.
Gutters clogged with debris (or ice, during winter), can cause water to back up and seep under shingles and siding. Keeping gutters clear is an easy job, and an inexpensive one -- under $200 even if you rely on a pro to do the dangerous ladder work.
6. Inspect exterior paint and siding.
Your exterior paint keeps your house looking sharp. More important, it keeps your house's worst enemy -- yes, water again! -- from damaging key structural components beneath. Look for areas of dry, chalky paint and cracked, flaking or peeling paint. Small areas, especially trim around doors and windows, can be sanded and repainted by most homeowners. For bigger jobs, like for an entire home, professional painters might charge up to $5,000, depending on the size of the home. The longer you wait to repaint, the greater the likelihood that water and pests can cause much more damage.
Other types of exterior siding -- vinyl, Masonite, stucco -- should be inspected and repaired regularly, too.
7. Inspect foundation and concrete slabs for cracks and fissures.
When concrete cures, it shrinks slightly. Over time, it can develop slight hairline cracks and fissures. Such cracks are unsightly, of course, and can allow water and insects to infiltrate and lead to more significant damage. Most homeowners can repair smaller cracks and fissures with a variety of inexpensive products.
For larger, recurring cracks and bulges, contact a professional home inspection engineer who can identify the problem, suggest appropriate solutions and advise you on associated costs.
Permalink | Email this | Comments
Bing Crosby's Rancho Mirage Getaway Selling for $5 Million

Filed under: Buying, Celebrity Homes, Selling
Bing Crosby's Rancho Mirage vacation home -- another place where Marilyn Monroe was rumored to have one-on-ones with President John F. Kennedy -- is on the market for $5 million.

The midcentury modern house was built for the crooner in 1958 and boasts 7,000 square feet nestled on 1.4 acres. The property overlooks the Coachella Valley and Thunderbird Country Club, where Crosby would play golf with his celebrity pals.

Crosby died in 1977, and the house has had a couple of owners since. For the past five years, it's been rented for as much as $90,000 a month.

"It's a unique property with these amazing views," said Carl Blea, who is listing the property with Marc Lange of HOM Sotheby's International Realty.

The house features huge, hand-carved Moroccan doors -- fitting for Crosby, who starred in 1942's "Road to Morocco" with Bob Hope.

More features:
1,400-square-foot master suite
Attached, two-bedroom casita with kitchen and private entrance
Adjacent, undeveloped land for privacy or expansion
Sliding glass doors opening to the pool and outdoor entertainment area.
The listing says the home is "steeped in regal celebrity history" including rumored secrets like "the celebrated evening shared by JFK & Marilyn Monroe in 1962 in this home's casita."

This is the second house to go on the market recently amid talk the movie star and the handsome president had a little somethin' somethin' in a Southern California pool house. Farralone, a former Frank Sinatra party pad on a Los Angeles hilltop, previously has been marketed as a place where Marilyn and JFK had pool-house trysts, too. It's selling for $7.5 million.



Permalink | Email this | Comments

How to Lay Sod Yourself and Save Money


Filed under: Home Improvement, How To
I'm not a fan of doing backbreaking work, so I usually hire a professional to do yard work and any other dirty work outside. After researching the prices of laying sod so I can have a lawn worth mowing, I may change my mind on outdoor work because of the opportunity to save money.

Laying sod yourself can save 50-75 percent of the cost of a professional doing it. A 2-foot-by-5-foot piece of sod might cost $2-$3, while a landscaping company will charge $8 or more just for the sod plus add in service charges and labor, says Luke Belding, web manager for Arlington Power Equipment in Palatine, Illinois.

For that amount of savings, it might be worth it to plant your own lawn. After all, laying sod should be a technically easy thing to do without a specialized base of knowledge -- it's just rolling out patches of sod, for crying out loud. But one mistake can compromise an entire lawn, according to SodGod.com, which details how to lay sod and how much it should cost.

The potential heartache of watching all of your work die off because you didn't hire a professional shouldn't deter you. But before we get to the basics of how to lay sod like a pro, you should first have an idea of sod prices.

Variety of prices

The price of sod depends on the type, location of source, quantity, area where you're laying it, and whether you're hiring a pro or doing it yourself.

Location is one of the biggest factors. It costs more to ship longer distances, and some types of sod aren't grown for long shipping times.

Sod is typically priced per square foot, requiring you to measure your lawn and make sure you have too much sod left over instead of not enough. Going back to buy smaller pieces of sod to fill spots you didn't measure for will cost more in the long run.

Prices can range from 8 cents to 30 cents per square foot, bringing the total price of a 2,000-square-foot project to $160-$600.

Delivery charges will range from being free and included in the price to more than half of the total cost of the sod. Other expenses include tools (which we'll detail later), fertilizer, seeds for spot seeding, and labor. That last big cost -- labor -- can be eliminated if you're willing to do the work yourself so you can save money.

Costs of a professional

Sod is heavy, difficult to work with and dirty. That alone may be enough to get you to hire a pro, no matter how much money you would save by doing it yourself. They do this for a living, allowing you to avoid a mistake that can kill an entire lawn.

There are some factors that cause hiring a professional to be much more expensive than doing it yourself:
Higher costs per square foot of sod: 14-60 cents, pushing our 2,000-square-foot lawn up to $280-$1,200.
Lawn shape: A large, flat square is easier for a contractor to install sod on than an irregular shape.
Slopes: If the lawn area has slopes or obstacles, the price will rise.
How to lay sod yourself

The work really begins before you even get your hands dirty. Here are some steps to installing sod yourself:

1. Pick the best grass for your lawn.

Along with researching the type of grass that has the look and feel you want, find out which grass will do well in your climate. Some types of grass need constant care, while others can do well with a mowing once a month or so. Pick the grass that matches your maintenance routine.

2. Shop around.

Shop for the best price for sod in your area. Mary Hart, an avid do-it-yourselfer in West Palm Beach, Florida, says that while shopping for sod at big-name nurseries, she found a local market that had the freshest and healthiest-looking sod. When Hart called, a worker was cutting up new sod in the field, so she drove over and bought some.

3. Do the prep work.

You'll need some tools, which may require borrowing, renting or buying if you don't already own them. Start by removing the existing ground cover. Till the soil and level the ground with a rake, with the goal of getting the ground as flat and even as possible.

Water the ground so it's moist and not soggy or dry. Water it deeply one to two days before delivery. The last step of prep work is to spread fertilizer on the ground.

4. Keep it cool.

On the day of delivery, start laying the sod early in the morning, especially if your area has extreme temperatures. Keep the sod cool and moist to the touch, sprinkling it lightly with water to keep it cool.

5. Start at the edges.

Lay the first piece of sod along a straight edge, such as a sidewalk or side of a building. Get the sod as tight to the edges as possible so it doesn't dry out and the roots die.

Lay the second piece of sod as close to the first without overlapping or crowding. Don't stretch the sod.

6. Keep leveling.

Continue to level the ground as you lay sod, using the back of a rake to prevent bumps.

7. Cut ends of rows cleanly.

At the end of a row, roll out the sod over the edge and cut off the excess with a knife. Don't tear the sod, which could damage other areas.

8. Fill the gaps the right way.

If you're laying sod around in-ground sprinklers, trees or other obstacles, cut holes for these items. Put soil or other organic material such as peat moss in any gaps or seams. Don't use leftover pieces of sod because they'll dry out quickly.

9. Roll it.

Use a roller -- you'll likely have to rent one -- filled with water over the sod, being careful not to push down on the roller. The roller helps make sure the ground is level and the soil and roots are in good contact.

10. Water your new lawn.

Water deeply so that there is wet soil six to eight inches below the sod. Check the depth of water with a stiff wire for several days or until the roots take hold.

As a DIY project, laying sod is high on the money-saving scale while not being too technically difficult. But the backbreaking work could leave you wishing you had a smaller lawn.

"Enjoy the fresh air, soak up some sun, and once you are finished with your project you have the satisfaction of knowing you accomplished your new yard all on your own," says Hart, who installed her front lawn in Florida.

Permalink | Email this | Comments

Should You Hire a Friend as Your Real Estate Agent?

As the spring house-hunting season approaches, many Americans will be buying or selling a home -- and some will enlist the help of a friend or relative who happens to work in real estate. But experts caution that hiring a friend as your real estate agent could backfire.
"Realtors tend to be a social bunch," says Jon Sterling, who manages a team of agents for Keller Williams Realty and specializes in working with real estate investors. "I can't say never hire a friend, but you shouldn't hire them because you're a friend. You shouldn't do it as a favor -- you should do it because they're good at what they do."
In some cases, people find that it's easier to hire a friend than invest time interviewing several agents. In fact, a 2014 survey of nearly 300 sellers from the Redfin Research Center found that over a third evaluated only one agent before choosing one to list their home.
Before you hire a friend as your agent, here's a look at potential pitfalls to consider.
1. Your friend may not know the neighborhoods that you want. Whether you're buying or selling a home, you need an agent with intimate knowledge of the market in that specific geographic area. "I always get calls from cousins saying 'Oh, you live in Florida, I'm thinking about buying a property in West Palm Beach,'" says Karyn Glubis, a real estate agent based in Tampa. "They assume that you know everything, and even if you live in a certain city, there's several different areas of the city. I live in a certain ZIP code that I know with my eyes closed. If you ask me to go away from Tampa to [St. Petersburg], I don't know that area."
According to Mia Simon, a Redfin real agent based in California's Silicon Valley, it's important for buyers or sellers to instead look for "someone who really has the local knowledge, the relationships with the main players and a really good grasp of the inventory."
2. Your friend may think she knows what's best for you. If you want a downtown loft and your friend pictures you in a suburban bungalow, it's bound to create tension. Glubis ran into this issue when she helped her father shop for a three-bedroom townhome and he wanted a move-in ready property, while she showed him fixer-uppers. "He's like, 'I am 68 years old. I don't want to fix up a house,'" she remembers. "People think they know what you deserve or what you want. A friend doesn't have the boundaries that a client would have."
Glubis has her clients fill in a "needs and wants" list (for instance, "I want an oak tree in the backyard, but I'm not crazy about hilly lots"). However, she didn't take that step for her father because she assumed she already understood his needs and wants.
Another potential pitfall is if you're buying an investment property and your Realtor friend doesn't educate you on the responsibilities of a landlord because she assumes you've already researched it.
3. Your friend may put in less time. A friend helping you house hunt may not want to spend every weekend driving you around instead of working with other clients. That would put the onus on you to search listings and do the legwork. "You're on Zillow and Trulia doing all your own research," Glubis says. "You're telling your friend what you need. The friend is more casual in their searching, making you do all the work."
4. Your friend may not give you a reality check. You may not like hearing that the list price you want on your home is too high or your offer on a property is too low, but it's your agent's responsibility to give you the honest truth and serve as an objective outsider. "The competition [in Silicon Valley] is so fierce that you're having to waive all contingencies and go way above list price. Having to advise a friend to do that could jeopardize a friendship" says Simon, who has never represented friends but will refer them to another agent on her team.
Discussions about your housing budget or the amount you're willing to accept for your home might be more comfortable with someone you see strictly as a professional, not as a neighbor or yoga buddy.
5. Disagreements could sour the friendship. "When things go bad it really gets ugly, so Thanksgiving dinner could get weird if you're in the middle of a really tough transaction with friends or family members and the lines start to blur between your personal life and your professional life," Sterling says. "I don't ever want to put my friendships at risk because of a business transaction." Like Simon, he'll refer friends in the market to other agents he trusts who could better fit their needs.
Another sore spot for real estate agents is when they handle a transaction for a friend and that friend asks for the commission back, which Glubis says can make things uncomfortable.
That said, there may be situations when a friend-real estate agent arrangement works out. "If the friend is experienced and treats you like a client, if they take their job seriously and know the market you're shopping in," Glubis says, then it could be the right fit.
Permalink | Email this | Comments
'It's Complicated' House Sells for $10.5 Million

Filed under: Buying, Celebrity Homes, Selling
The 60-acre Southern California ranch where exterior shots for "It's Complicated" were filmed -- and where disco queen Donna Summer once lived -- has sold for $10.5 million.


The gated ranch located in the Hidden Valley area near Los Angeles boasts stately oaks, dazzling open-space views, and a Santa Barbara-style main house with five bedrooms and 5½ baths.

Other features:
Pool
Guest house
Six-stall barn
Location minutes away from Sherwood Country Club.
"It's a great setting, 60 acres in Hidden Valley, which is a very special place," said Nicki LaPorta, one of the property's listing agents.

"It's Complicated" is a 2009 film starring Meryl Streep and Alec Baldwin as a divorced couple who can't quite cut romantic ties. Several scenes, including one of the film's final, touching moments between Streep and Baldwin, were shot poolside and on the lawns of the Hidden Valley property.



Permalink | Email this | Comments

Mortgage Rates Dip to 3.65% Ahead of Yellen News Conference


Filed under: Buying, Financing, Refinancing

By Lauren Braun
Mortgage rates for 30-year fixed loans fell this week, with the current rate borrowers were quoted on Zillow Mortgages at 3.65 percent, down 8 basis points from this time last week.
The 30-year fixed mortgage rate dropped Wednesday, then hovered around 3.69 percent before falling to the current rate on Tuesday.
"Rates fell early last week as the European Central Bank officially launched its bond purchase program, and remained low due to weak U.S. data released later in the week," said Erin Lantz, vice president of mortgages at Zillow. "This week we expect rate volatility leading up to Wednesday's Federal Open Market Committee statement and Fed Chair Janet Yellen's press conference."
Additionally, the 15-year fixed mortgage rate Tuesday morning was 2.87 percent. For 5/1 ARMs, the rate was 2.75 percent.
Check Zillow Mortgages for mortgage rate trends and up-to-the-minute mortgage rates for your state, or use the mortgage calculator to see what your monthly payments would be at the current rates.
Permalink | Email this | Comments
Donald Trump's Former Mansion Hits Market for $54 Million

Filed under: Buying, Celebrity Homes, Selling
Donald Trump's 20,000-square-foot Connecticut starter mansion on a six-acre peninsula jutting into Long Island Sound has hit the Greenwich market for $54 million. The eight-bedroom, 11.5-bath house was built in 1939 and is still considered a gem in the Greenwich jewel box, where the average home sells for $2 million. The Trumps bought it in 1982 for $4 million. Starter wife Ivana used some of the same ornate decorations in their Greenwich getaway as she installed in the Plaza Hotel in Manhattan, which Trump owned from 1988 to 1995.

"Decor-wise, it was all gold leaf -- all of this was gold leaves all over the place. It was kind of dramatic," listing agent Tamar Lurie of Coldwell Banker told the Connecticut Post.

When the couple divorced in 1991, Ivana followed the advice she offered in her "The First Wives Club" cameo: "Don't get mad, get everything." She got the Greenwich house in the settlement, along with $14 million, an apartment at the Trump Plaza on Third Avenue in Manhattan, and use of the Trumps' Florida mansion, Mar-a-Lago.

The current owners of the Greenwich estate bought it in 1998 for $15 million, the Post says, and toned it down with muted colors.

Here are some additional amenities of the former Trump manse:
Guest house with bedroom suites and indoor pool
Three-story rotunda
Putting green
Tennis court
Three staff apartments.
Permalink | Email this | Comments
March Madness to the Masters: The Best Time to Sell a House

Filed under: Selling
You've heard it before: List your home early in the year. That way, you'll be ready to close the deal when home sales peak in June. But what exactly does "early in the year" mean?
Based on an analysis of supply, demand and sellers' outcomes in the book "Zillow Talk: The New Rules of Real Estate," co-authors Spencer Rascoff and Stan Humphries have revealed the magic window to list your home: mid-March to mid-April. (For those who like sports analogies, think March Madness to the Masters.)
We also went one step further to determine the exact weeks you should list in different parts of the country. Turns out, the best time to list follows weather patterns. In markets with warm climates such as Miami, the magic window starts in early March. But in places with harsh winters such as Boston, waiting until mid-to-late April is your best bet.
What's so magical about the magic window? It's when you'll sell your home faster and for more money. (It's also important to have your home prepared to sell before listing it.)

The data shows homes sold from mid-March to mid-April sell around 15 percent faster and for 2 percent more than the average listing. That's a national premium worth more than $4,000. And in hot markets like San Francisco, that could mean an extra $22,000 in your pocket.
Here's why:
Out with the Old, in with the New
Because the majority of home shoppers now start their search on Zillow or another site refreshed multiple times a day, listings can become old news fast.
As a home seller, your biggest competition is a surge in new homes for sale, pushing yours lower in search results. The largest surge nationally occurs in the last weeks of February and into early March, so if you list your home before then you may quickly become outranked.
Listing your home in late March or early April, however, means you'll likely bypass this surge. (Here's another tip: These are the key listing words that help homes sell faster.)
You Want a Marriage, Not a Fling
When you're looking to sell, you don't want to attract people who are just looking. You want someone who's serious about buying.
How do you know if a buyer is serious? One way is to see if they've contacted a real estate agent or mortgage broker, signaling they're ready to take the next step in the buying process.
Data shows agent and lender contacts build in early April, so this is a good time to put your home on the market if you want to attract serious buyers.
Time is Money
In addition to attracting a serious buyer, you likely care about two things: how much you sell your home for and how quickly it sells. Turns out, the two go hand-in-hand.
After Jan. 1, the first significant drop in the time listings typically spend on the market is in late March. This is also when the difference between final sale prices and list prices is highest. Overall, listing during the magic window is your best bet for maximizing your satisfaction with your home sale.

Homes Listed During the Magic Window